Simon Pitfeild – Fencing Master / Owner: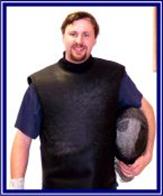 Simon started fencing in 1995 at UC Davis. In 1998 he was the cofounder of the City of Davis fencing program and opened the Davis Fencing Academy in 1999. In 2000 he received he Maitre d'Armes degree from the French Academy of Arms in Paris. Simon is presently the owner and head coach of DFA.
David Marias – Coach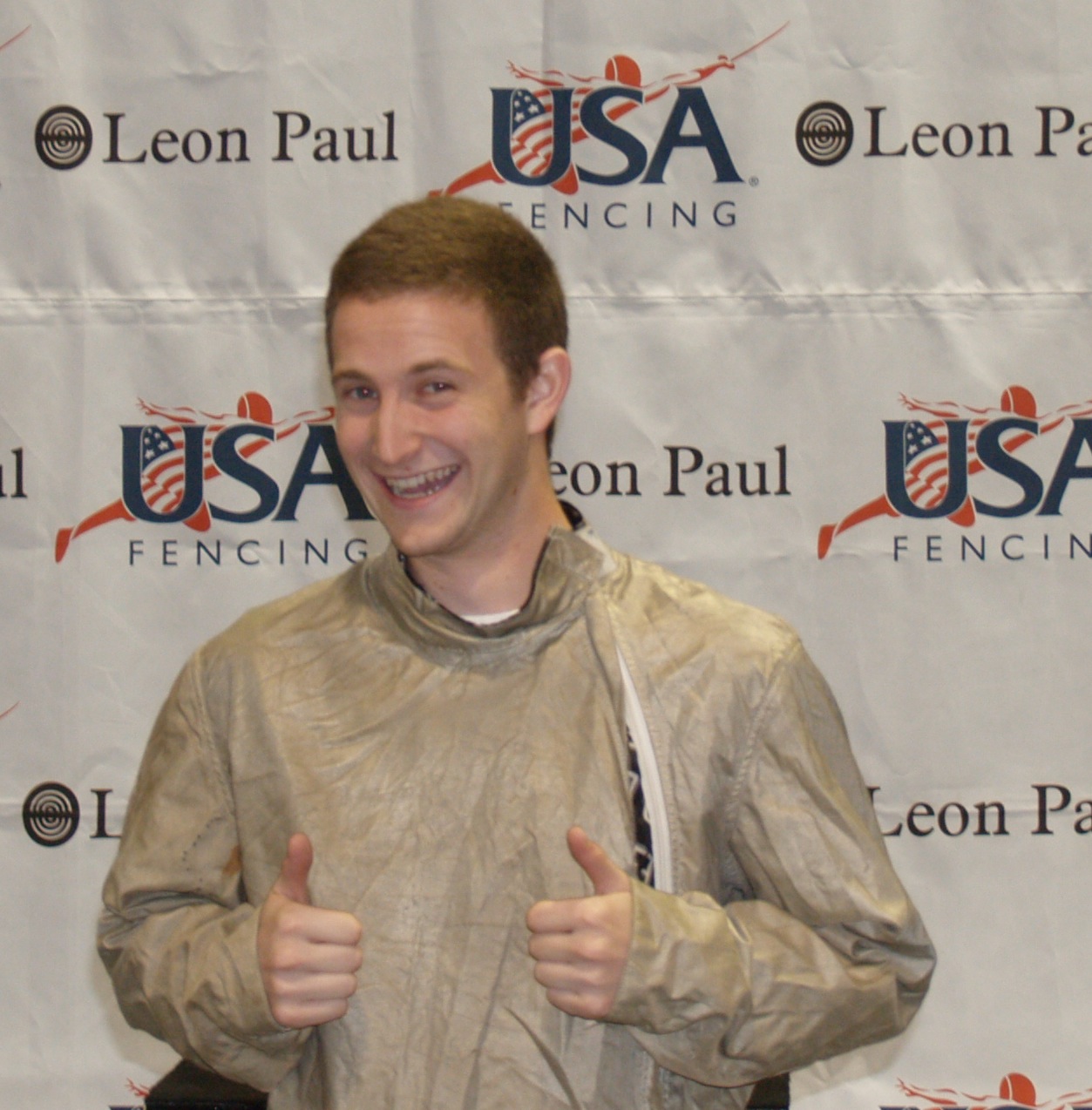 Coach David is a student at UC Davis and the current Vice President and former chief armourer of their fencing team. He has been fencing sabre competitively for several years.
Kevin Miller – Coach/Office Manager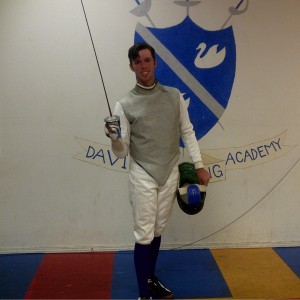 Kevin Miller is an ex-Air Force student at Woodland Community College and a chicken farmer.   He started fencing as a Woodland Marauder and now coaches an intermediate foil class.  Kevin has been fencing foil and epee competitively since February 2011.
Chris Casari – Coach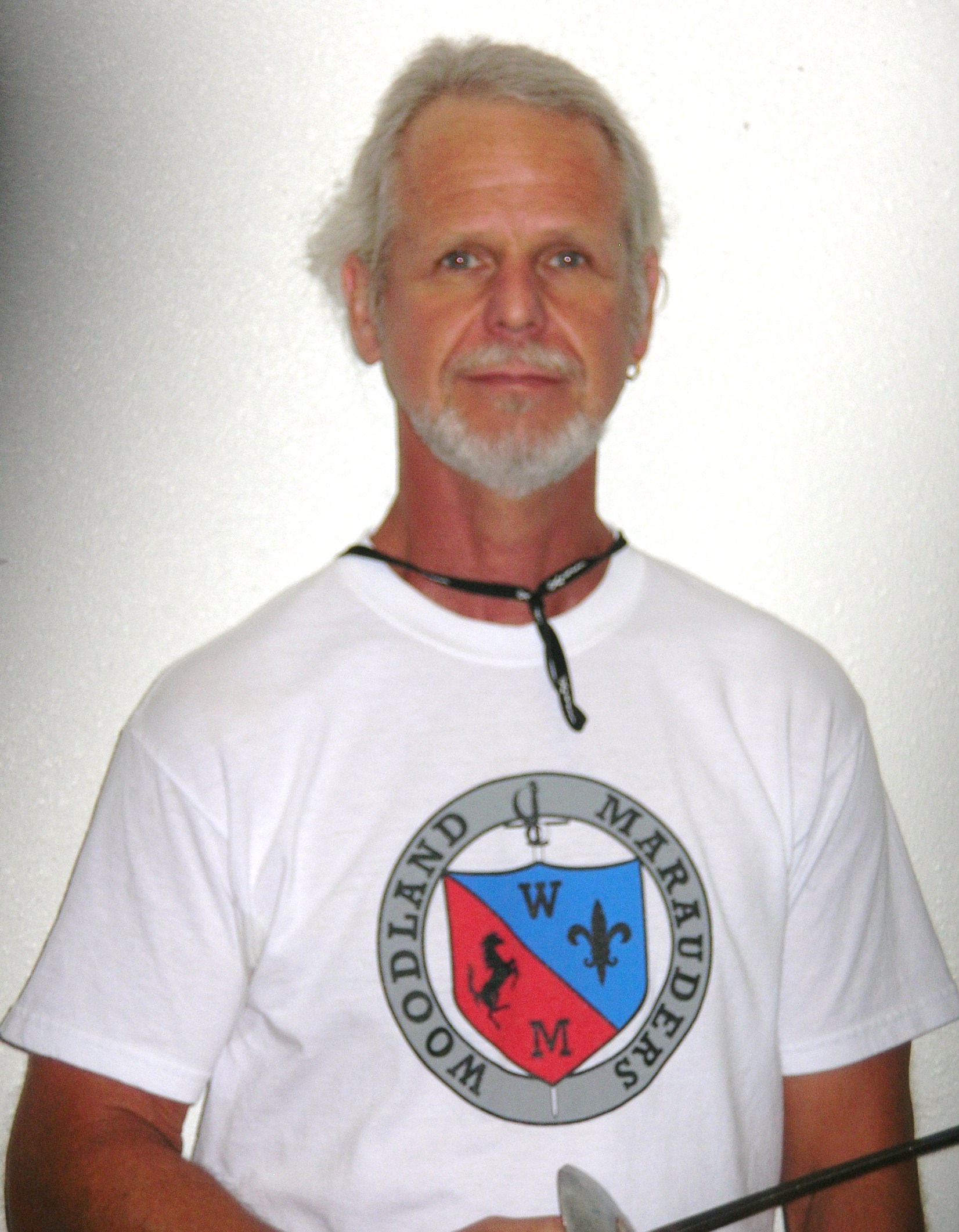 Chris started fencing with Dave Leveque in 2009.  He competes in foil, though is willing to fence any weapon for fun.  Chris enjoys both the competitive and the social aspects of the sport. He coaches intermediate classes on mondays and wednesdays.
Dave Leveque – Coach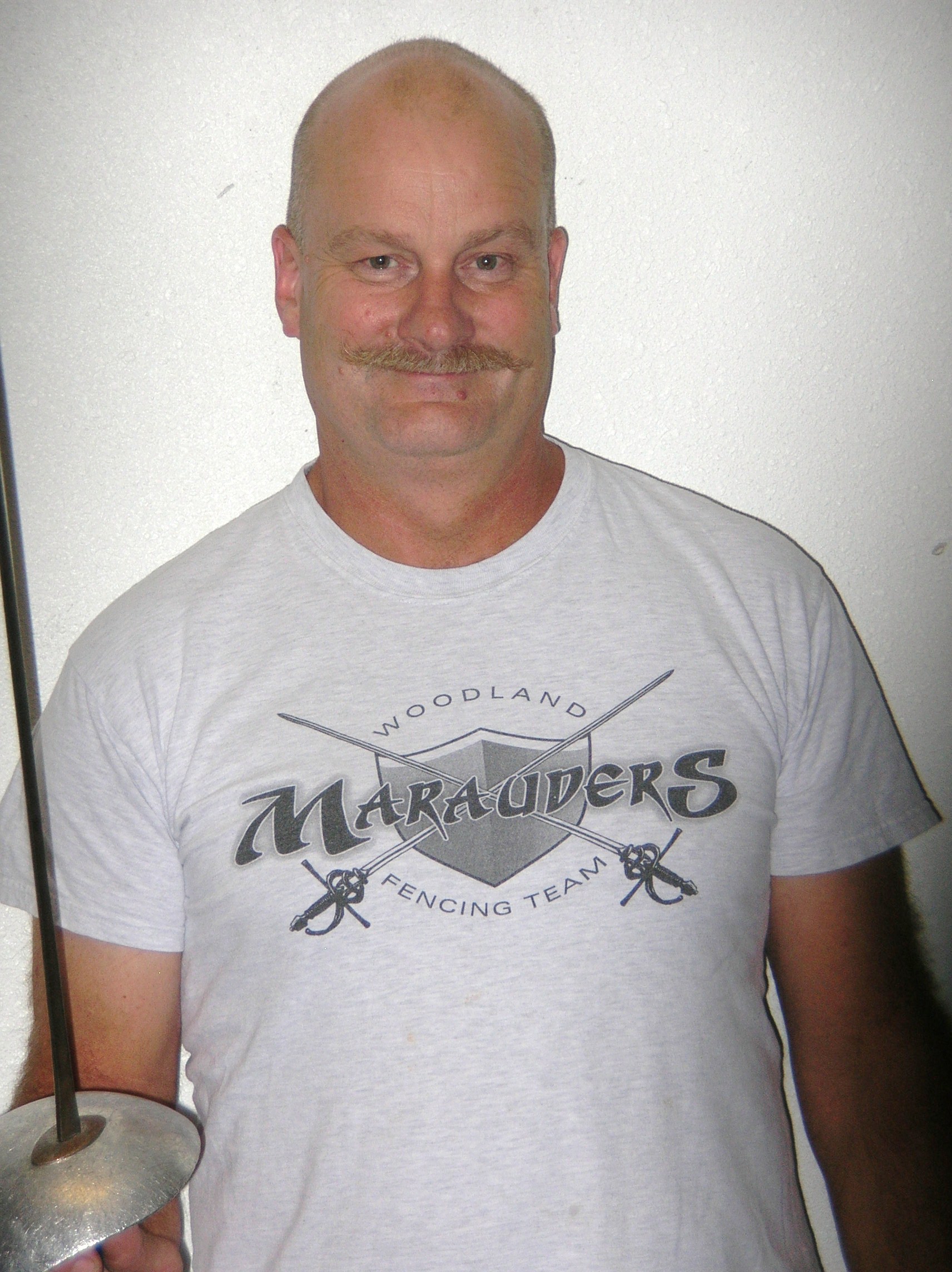 Dave started fencing in 2000 while DFA was still at its first location.  He competes in all three weapons (though he prefers saber) and has fenced at both local and national tournaments.  He helps to run the Woodland Mauraders fencing in Woodland, CA more info can be found here.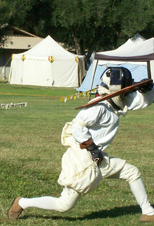 Kevin Murakoshi – Provost at Arms
Kevin recently graduated with his Provost at Arms degree from the San Jose State Fencing Masters Program. His interests span the entire history of swordplay, from the rapier to the modern three weapons. Currently he co-coaches the Historical Fencing program, and offers private lessons throughout the week.
Olga Barmina – Coach    
Olga Barmina is a certified Moniteur de Epee by the United States Fencing Coaches' Association.  She coaches advanced footwork classes on Tuesdays and Thursdays and gives private lessons.  Olga likes working with kids and enjoys instructing beginner adults.
Olga joined the DFA in 2010.  She competes in foil and epee in local, regional, and national events.  Olga has qualified and competed in last two National Championships in both weapons.  She is also an armourer for the DFA "Dick's Chicks" fencing team.
Bella Peceli – Assistant Coach
Bella is one of our Epee fencers, and has been fencing for a total of two and half years. She also is a nationally ranked, (B12), and is on the Cadet Women's national points list.
She coaches the Tuesday/Thursday beginner's class, and occasionally run the advanced footwork class. -